...be confident and knowledgeable in the use of English grammar.
...be confident about teaching English grammar to your children.
...have a personalized notebook to refer back to, full of ideas that really work.
...no longer be trying to work your way through books and Yahoo group posts, trying to pick out the relevant bits to apply to your own situation. You will know what suits you.
...have a fabulous lesson series that you can use at any time with any child to teach them grammar.
...not have paid out for babysitters, put on lippy and driven across town to attend the course.
...not have missed any sessions if anyone was ill or if you are out of town for a few days.

I thought about making all this information available as an ebook, but then I realised that it would be more useful to you if I guided you through the course in weekly lessons, coming to you week after week in mother-sized portions so you'll actually get results.
This way, you will build up a clear picture of how to teach and consolidate grammar and punctuation to your children. And you will have a manual and notebook to refer to over the years, as you teach your children.

So I invite you to join me on this course of Grammar Lessons Made Easy.

As a member you'll receive ...

One 3-6 - Page
Weekly

Lesson For 13 Weeks
In Downloadable PDF Format


Every lesson is strategically created in such a way that you'll see results with the program:


| | |
| --- | --- |
| 1 | The lessons are short and easy to digest. |
| 2 | The lessons tell you precisely how to teach a lesson to your child. |
| 3 | The lessons cover the major building blocks of teaching grammar and punctuation. |
| 4 | The lessons are arranged so that you will end up with a complete teaching kit to use with your children when they are ready. |
In Your first lesson you will:
Learn how to work with your child to make a poster about nouns, including the four different types of nouns.
Understand how to use and recognise nouns.
I will also include a detailed, illustrated description of how to teach the lesson along with a simple materials list.
At the end of the course you will have:
9 posters to display and refer to for grammar usage.
8 correct ways to good punctuation.
7 common confusions resolved.
6 recommended books.
5 punctuation pitfalls to avoid.
4 lessons to help you teach punctuation.
3 mistakes to avoid that even copywriters can get wrong.
2 tips for impressing the 'homeschool doubters' in your life.
1 Charlotte Mason's 'royal road' to perfect spelling explained.

The format is simple -
Each week you will receive an email with a link to your lesson.
The lesson comes in PDF format.
You download your lesson, and I recommend that you print it and put it in a binder or folder.
The lesson will teach you about a particular aspect of grammar or punctuation.
The lesson will teach you how to teach the subject.

And the best part of this course is... THE PRICE!


JUST $10.00 for thirteen lessons!
This price is less that it would cost you to pay for babysitters so that you could attend a weekly course.

It is probably less than it would cost you in travel costs to get to a weekly course for three months.

It's certainly less than it would cost you to buy pizzas for your family for dinner once a month.

In fact, it's less than the cost of a good lipstick that you might buy to wear to go out to your weekly meetings!


30 day 100% Moneyback Guarantee

If you join and you don't like the course or if you are unhappy with it for whatever reason, your money will be refunded at the click of a mouse. Speedily, politely and with no questions asked.


This is absolutely guaranteed!



I want to be sure that you are completely satisfied will this course and so I have chosen to offer a 4-week, money-back guarantee. I am confident that you will be absolutely thrilled with the course content, and with the results in your family.

The full 13-week-long course for the excellent price of $10 (£5)

JOIN NOW!
Yes, Stephanie, I want my 3 - 6 page weekly lessons on Grammar Made Easy.
I have read and agree to the legal disclaimers below.

Pay in US Dollars:

Pay in Pounds Sterling:

Pay in Australian Dollars:

Pay in NZ Dollars:

YOU WILL RECEIVE YOUR FIRST LESSON WITHOUT DELAY
(Even if it's midnight on Friday)

After payment, you will see a page asking for an email address for the course lessons and a button to get your first email sent immediately. You will then receive an email every week with a download link for your weekly PDF lesson.

(If you have problems, please email me: stephanie@GrammarLessonsMadeEasy.co.nz)

Note: All payments go through PayPal

There is no need to register with PayPal for a one-off credit card payment - just look for the 'credit card' option lower down the PayPal payment page.


* Every effort has been made to accurately represent this product and its potential. Please remember that each individual's success depends on their background, dedication, desire and motivation.
Legal Information
Terms Of Service | Privacy
You can't go wrong with this course - if you are not absolutely delighted with the course, I will give you your money back.

Stephanie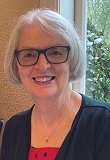 PS: If you are still undecided:
click here to read the Frequently Asked Questions